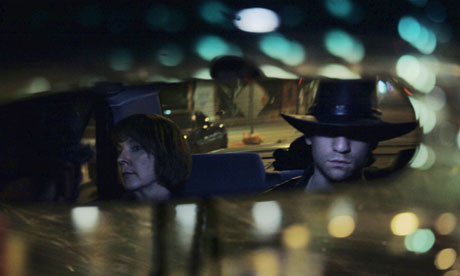 The Imposter screen shots from film and trailer
I realise this is a bit off topic for a fashion blog but I had to share this film with any fellow crime/thriller obsessed individuals out there. After much anticipation I went to watch The Imposter at the Broadway in Nottingham - a hot spot for award winning film festival films, with my friends a couple of days ago. The more I think retrospectively about this film/documentary the more I am in awe of it. It's the sort of story that makes you think, gets the hairs at the back of your neck standing on end and your intrigue through the rough. The fact it is a true story gives it another layer of genius - making it a nightmarish look into human nature and the lengths people go to.
A thirteen year old boy called Nicholas Barclay from Texas goes missing only to turn up three years later. There are interviews with family, detectives, the FBI and the Imposter himself who narrates and reinacts his intelligent and down right unbelievable journey with chilling rendition. The film element is stunning, clever and confident merging within the documentary effortlessly to offer something unique. I loved the moments of humour, the sophisticated transitions and overlaps between film and documentary but above all the continued suspense that keeps you on the edge of your seat - right up until the shocking twist that is possibly even scarier that the imposter himself. On until the 18th October in selected cinemas around the UK, if you do get the chance then this is a definite watch.